Whether you have hired on of Hog Roast St Albans's impressive hog roast machines in the past and had such a positive experience that you want to purchase one of your own, or you want to take the plunge and invest in one straight away, you certainly won't be disappointed if you do!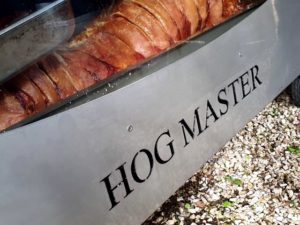 When we began our own hog roasting journey many years ago, hog roast catering wasn't anywhere near as popular as it is today, and we found that the equipment we started out with simply didn't meet our own exactly standards. Since the level of equipment that was available on the market at the time didn't make the grade for us, we decided there was only one thing for it – we had to start making our own! Once we took this step, we have never looked back and today, we are now designing and manufacturing our own extensive fleet of machines in our UK workshop and we have had just as much success with this side of our business that we have with our catering services!
So, if you hadn't already guessed, investing in one of Hog Roast St Albans's market leading machines will give you the best possible starting point in your own hog roast catering services as you will benefit from a piece of equipment that has been made with the latest technology and that has several decades of hog roasting knowledge and expertise incorporated into every aspect of its design. We don't have a one size fits all approach either, as we understand better than anyone out there that caterers have different needs from their equipment when it comes to capacity, function and form, which is why our fleet of machines accommodate a vast range of different catering needs and purposes incredibly effectively. One thing they definitely all have in common though is their unwavering ability to produce the most flavoursome and succulent slow roasted pork imaginable!
If you would love to find out more about a particular model, our manufacturing site or about the extensive training and support we have available if you do opt to buy a machine from us, please don't delay in get in touch with us here at Hog Roast St Albans!