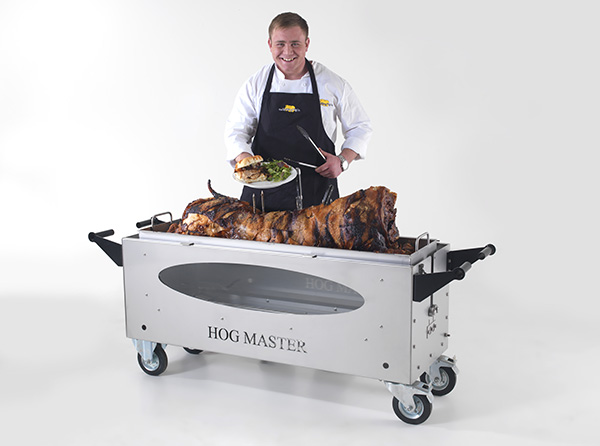 The Hogmaster
This landmark machine takes the ease of use of a traditional hog roaster and combines it with the visual aspects usually only available on more expensive units. Not to be underestimated by its low price – this machine is and continues to be the number one choice for caterers. Now with the addition of the glass panel – this formidable machine allows your guests and clients to interact with both the product and the process.
Find out more …
---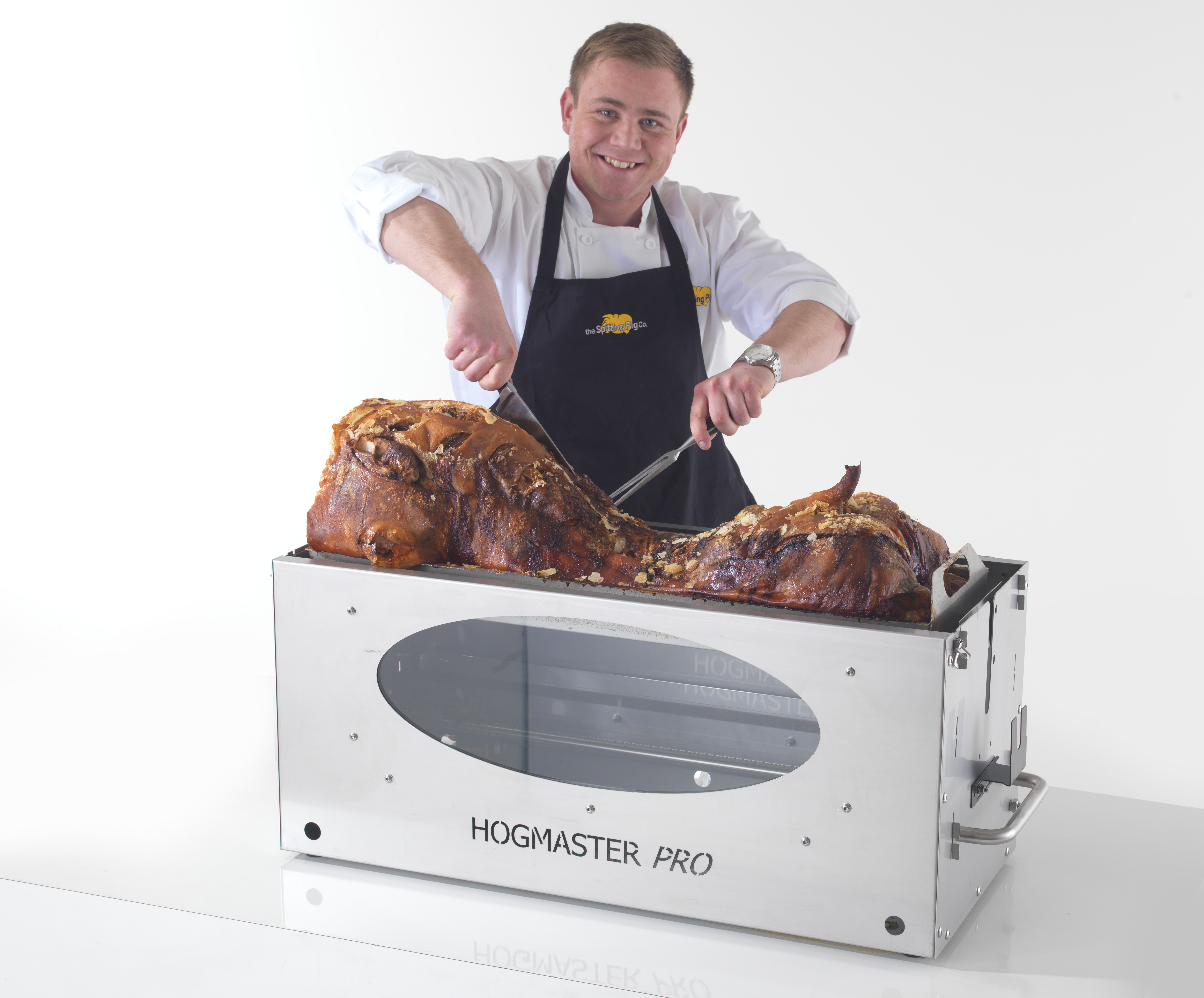 Hogmaster Pro
This is a versatile compact machine that is capable of cooking up to a 35 kilo pig in the hog tray. A great machine that has all the attributes of any hog roaster but for the smaller events. Perfect for hotels, pubs and home-use, smaller to handle, transport and store easily.
Find out more …
---
Spit Roast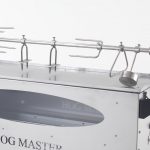 Cook a pig or lamb using traditional methods, by rotating the meat over a flame to produce the most tender and juicy meat in the most visually appealing way. Impress guests at an event as you raise the pig up into the service position and carve straight onto the machine. It truly is a sight to behold.
Find out more …
---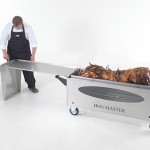 Hog Roast Machine
Offer your guests unlimited choice with the hog roast tray that makes cooking meat to perfection simple. Roast any combination of pork, beef, chicken, turkey and vegetables anywhere. Perfect for cooking for large numbers or when hiring the machine out.
Find out more …
---
Chicken Spit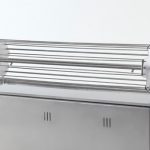 Used with the spit roast kit the chicken spit can roast up to 30 chickens, beef joints or pork legs on a fully rotational spit, for the most intense flavours and succulent meat.
Great for the WOW factor with your guests. When wanting to cook a large amount of meat this is perfect.
Find out more …
---
BBQ Kit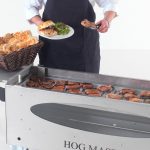 Cook burgers, kebabs, chicken, sausage, fish and so much more direct from your Hog Master machine with the BBQ kit. Use it with the spit kit to offer your guests a choice when serving. What better than a summer garden party with the smell of the BBQ in the background.
Find out more …
---
We don't only provide a great product here at hogroastmachines.co.uk we provide a complete support package to make your business a success. With the purchase of any hog roast machine we provide a one year guarantee on selected parts. We also run a fully operation office all year round, meaning we are available on the phone if you ever need any help or advice. We stock a full inventory of parts that can be delivered next day and we offer servicing both at our factory and on site. Every machine comes with a full how to guide on how to operate, clean and maintain your machine and we have an online resource section available on our website with articles containing information on running a successful hog roast event and other relevant issues. Finally our blog and you tube channel contains how to videos to see how the machines works.
| | | | |
| --- | --- | --- | --- |
| | | | |
| Quality Wheels | Gas Powered | Accessories | Safety Handles |
When it comes to purchasing a hog and spit roasting machine there are many factors which you must take into consideration. For the vast majority of our diverse and broad client base the features which our machines display make them the very finest available on the entire hog and spit roasting market. Throughout our time in the hog and spit roasting trade, we have always strived to provide the finest solutions for event caterers and this is why our Hogmaster machines are loved and adored by those who work in the catering industry throughout the entire United Kingdom.
When it comes to design and manufacture, there are very few companies who can match the standards which we adhere to and this does not just apply to the industry of hog and spit roasting, but the whole of the manufacturing world. Firstly, we keep all of our design and production through an in-house set up. In today's world, many companies outsource design and manufacture to the Far East and other foreign destinations, however we feel that this is a counter-productive move within our market.
The Perfect Accessories:
---
Stainless Steel Serving Table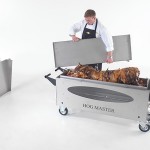 It couldn't be easier to create the perfect serving table when you arrive on site ready to serve to your guests. The lid of your Hogmaster Hog Roast Machine can easily turn into a serving table, all you will need is our simple table support attachment.
---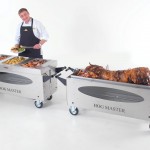 Hot Serve-Over
Our new hot serve over was specially designed for the Hogmaster, holding 3 full size gastronomes, it's perfect for keeping your food hot whilst you are serving. Why transport so much equipment to site when you can use the hogmaster to do everything for you.
---
The strenuous and rigorous nature of the hog and spit roasting trade facilitates the need for caterers to have hog and spit roasting machinery which they can rely on. A massive part of this is the fact that hog roast machine has to be exceptionally durable. In this instance, it would be foolish to outsource manufacture abroad as quality and durability are not aspects of manufacture that cheap foreign destinations are associated with; it's harsh but it's true. Sure, we could save money by going abroad but our machines would not perform they way they do, for years and years on end. By accepting the expense of thorough build quality, we ensure that our clients get the very best in terms of durability something which our caterers demand and deserve.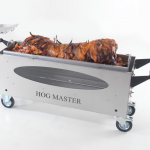 Along with superior build quality within our Hogmaster machines, comes our stunning design. Often, products in our daily lives sacrifice durability in lieu of function however this is not the case with us. Over our many years in the industry, we have worked very closely with our catering clients and it is here where we have excelled when it comes to providing superb levels of functionality in our machines combined with our outstanding durability. By working closely with those who are out catering in the field, our machines have adopted features which caterers find valuable making this the optimum tool when it comes to providing hog and spit roast catering at events, using the Hogmaster.
Features such as a machine body width which allows unprecedented ease of access through garden gates and sturdy wheels have made the Hogmaster the number one amongst hog and spit roast event caterers across the whole of the United Kingdom. As well as adopting all the fantastic design features which our caterers love, we have led the market in terms of aesthetics also. Although many of our caterers feel that function is enough – we feel that by offering machines of great aesthetic design, we also provide machinery which reflects the aspirations of many of our caterers. A prime example of this is the wedding and corporate catering services sector of which our machines from the very forefront in roasting and all round culinary capability.
By maintaining our un-flinching commitment to using home-grown expertise within our machine products, we have also facilitated the very finest approaches when it comes to materials and the tooling we use to create our products. First and foremost in this area of hog and spit roast manufacture is the wedding and corporate catering industry. A huge amount of our catering clients make the majority of their money through large and bespoke events such as these and having a beautiful Hogmaster can make all the difference to clients and guests at large events such as weddings and corporate functions. Through the use of precision stainless steels, our machines come not only with un-beatable durability, but also stunning looks. By adopting laser tooling and computer assisted design, our machines make the most of thick stainless steel, whilst also facilitating great aesthetic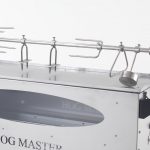 lines. This is achieved through tight tolerances as the stainless steel is intricate yet durable the perfect combination for a hog roasting machine which looks great and works hard just the way our clients deserve.
A Hogmaster is more than a roasting solution. Although brilliant indoors and out the machine is an investment first and foremost. When looking through this perspective, the Hogmaster is truly fantastic as there is no other piece of culinary equipment which can earn as much money in as quick a time. By being able to roast enough hog and spit roasted meat to feed hundreds of people in one sitting, our machines can earn back their cost in one catering event! One! After this, it is pure profit – and our Hogmasters will keep on earning you money for years and years to come.
In today's business climate, it is often necessary for our catering clients to keep their costs down as much as possible and this is understandable. Therefore, we have made the ignition and burner units very easy to use. Our Hogmaster machines literally allow you to switch the machine on with a pig inside and leave it alone. By allowing roughly an hour per ten kilos of meat, you can concentrate on other aspects of your hog and spit roasting event leaving the Hogmaster to assist you. Allowing for less staff on the job, this cuts down on your costs as well as making you great profits in the meantime.
Many hog and spit roast catering providers make the most of the hog and spit roast hire market a lucrative market which requires little effort. However, by lending machinery to the public, you also run the risk of your machine getting damaged yet another reason why caterers love to opt for our Hogmaster machines, as durability is key.
So when it comes to making the decision on which machine to buy you need only go in one direction. Follow the route the intensive caterers take choose Hogmaster.