Below you will find Testimonials from our Hog Roast Machine Customers;
---
We did a hog roast using the wonderful machine we purchased off you. It was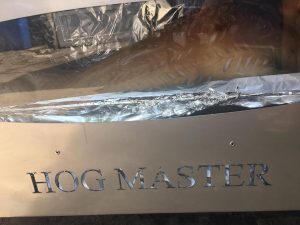 super easy much better than any machine we've hired. Cooked the hog too perfection.
Kind regards
Creations At Cobbs Of Cheddar
---
What a treat! Lots of interest in hiring the machine also as well, we're very impressed by it and the perfect crackling result and spooning the juice on the meat in the tray made it very tasty. The tray made it super easy to just carve and serve from so it stayed hot for ages and I was offering customers a hog juice dipped bun which was a real pleaser. We've got some rolled beef coming in for a big beef cook up in a couple of weeks so should be a good result with that.
But again Stephen many thanks for a great machine and any Facebook or Instagram or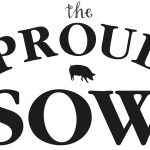 social media reviews you need from me let me know as this machine is a pleasure to use.
Kind regards
Brett, The Proud Sow Hog Roast , London
---
'I've used machines from The Hogmaster for many years now – and all of my experiences have been positive. The truth is that they are the only machines made for hog roasting chefs – by hog roasting chefs. This means they cook the perfect pig, look great, are absolutely solid and are genuinely built to last.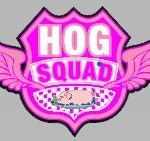 Because they stock all of their machines, I was able to order on a Thursday and it arrived the following day. I then used it on site on the Saturday. Genuinely really pleased and I imagine its only a matter of time before I buy another new one'
Jon Plater – Chichester Hog Squad
---
'Thanks for everything – the service has been excellent, delivery was quick and the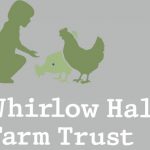 machine works brilliantly! It did take us about an hour to get at the plastic covering off, though!'
Kelvin Charles – Whirlow Hall Farm
---
'I bought 3 more Hogmaster Hog Roast Machines just recently. The Hogmaster is my primary hog roast machine and it has revolutionised the way we work. Firstly though I have to mention the price – it is incredibly inexpensive. I won't use the word cheap as that is wrong – the machine is exceptionally well built.
The thick stainless steel is both robust and exceptionally good at insulation. The Hogmaster cooks a perfect pig every time – and the glass window really helps to show it off as it cooks. The boys know what they're doing because they are caterers too – not something which can be said of their competitors. They always look after their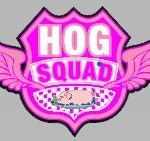 customers which is why I always come back.
We're looking forward to another busy Summer and the Hogmaster is going to be at the forefront – flying the flag for The Chichester Hog Squad.'
Jon Plater – Chichester Hog Squad
---
 'Love this machine! Here at Ford Castle we specialise in activities for large groups – and the addition of the Hogmaster Hog Roast Machine has really allowed us to cater for large numbers with ease. The machine is so easy to use – the results are crispy golden crackling every time – along with the finest pork that just falls apart.
Our staff took just minutes to learn how to use it – you simply switch it on and leave it to slowly roast the pig (who knew that hog roasting was literally this straightforward!). The machine is so well built – its good to see British manufacturing at its best. The ordering process was so easy – after one phone call I had an invoice emailed to me immediately. Delivery was straightforward and the whole outfit is clearly a professionally run unit – much like us here at Ford Castle.
If you're thinking about one – just go for it – you won't be disappointed!'
Ben Wire – Ford Castle
---
'Buying the Hogmaster was a slight departure from the norm for us – but what a purchase it has turned out to be. I was initially concerned about how cheap the machine appeared to be. Little did I know was that it was down to a streamlined production process – in no way is it anything other than fantastic.
We specialise in high end, rare breed produce – so the machine had to fit our specialist profile – which is does completely. Its great to look at, can roast a 75kg pig with ease – and it does so every time without any input from us, it simply gets on with it and does so each and every time without any hassle. Our customers are used to the best and the Hogmaster has picked up this baton and ran with it. We use it for all sorts – from roasting pigs, to any joints of meat we wish. As you roast in the tray you can really roast whatever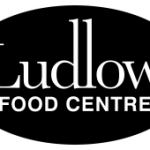 you like.
We often let it roast through the night and the next day we have the very best slow roasted meat. This fail-safe approach, combined with our produce, gives our clients what they both deserve and expect. Thanks Chaps!'
Jon Edwards – Ludlow Food Centre
---