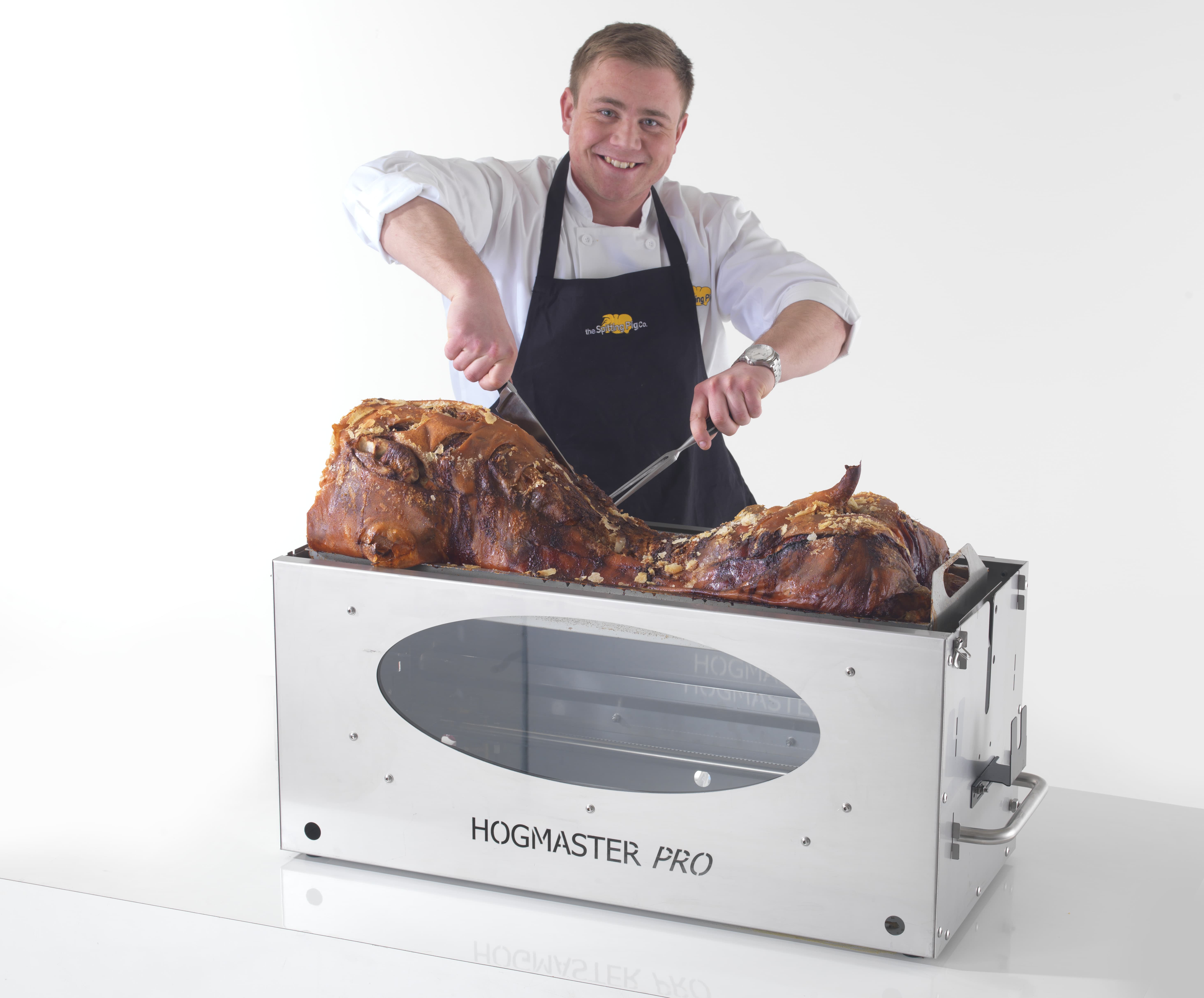 Specifications
Length – 110cm
Width – 45cm
Height – 47cm
Weight – 30 kilos
Cooks up to 30 kilo Pig (35 kilo with head removed)
Cooking time of 2 hours for every 10 kilos of Pig
Hog Roast
Pulled Pork Perfection – and the easiest way to cook up to a 35 kilo pig. Simply place the pig into the hog roast tray, score with a sharp knife, pour on some water or olive oil and rub in some salt. Turn on the machine and a few hours later you have a perfect pig. Maximum effect, minimum effort.
Spit Roast
The classic way to roast – with the pig on a spit, slowly rotating over flames.For that super spit roast flavour and the visual delight of a turning, roasting pig – use our versatile spit roast kit. The motor is battery powered so no need for mains electricity – further emphasising the portability and practicality of this game-changing machine.
BBQ
The Hogmaster Pro also pushes the BBQ envelope. You can also use the BBQ attachment to cook potatoes and vegetables, sausages, burgers etc – all whilst cooking your pig. The ability to roast the pig whilst utilising the top BBQ shelf is a major step forward and gives you the flexibility to create a broad variety of cuisine simultaneously.