Local publican Andy is considered somewhat of a leading expert on ale in the area and is always the font of all knowledge when he proudly unveils his own annual real ale festival in his pub. He had noticed lately though, that due to the growing popularity of locally-produced ale, more and more pubs in the area were starting to cash in on the trend. He decided it would be unwise to rest on his laurels and felt like he needed to up his game. He couldn't possible excel any more than he already did with his award-winning ales, so he came to the conclusion that food was the way forward. He didn't just want to give his punters any old grub though; he wanted something extra special, that complimented his range of ales, but was also straightforward to prepare and economical to provide.
He had tried hog roasts several times before and had been toying with the idea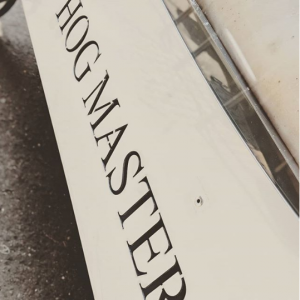 for a while, but he thought it all seemed rather complicated and he was worried that if he had to dedicate too much time to the catering, it would have a negative effect on the main selling point of his business. Andy was rather tentative when he contacted us and explained his requirements, but we assured him that one of our high spec Hogmaster machines would meet all his needs and then some! What's more, Andy had the option to give it a go before committing to buying one and hire it for the day!
Andy was eager to get stuck in when our team arrived to set it up our Hogmaster and run him through how to use it. We had already made him aware of how incredibly practical and user-friendly it is, but he was incredibly impressed when he saw it for himself. We had already advised him of where to buy the best locally-sourced pork to compliment his range of ales and confident that his maiden hog roast was going to a huge success, we left Andy to it. When we returned to collect the Hogmaster, Andy was very reluctant to part with it. He told us what an amazing success it had been, and still couldn't believe how easy the cooking process was, compared to how impressive the results were! Not to mention what superb value for money it proved to be. Andy wasn't sad at the Hogmaster's departure for very long though, because shortly afterwards we got another phone call from him saying he wanted to buy one for himself!