Hog Roast Redruth recently catered a small event for Jim and his family. Everyone had enjoyed our Hog Roast Redruth and Jim especially was intrigued at the possibility of being able to cook and serve his very own hog roast in the future but was unsure how he could do this. We happily informed him that Hog Roast Redruth actually hires out all of our machines to the public so that everyone can have a go at, in our opinion, the best way of cooking meat for a perfect roast every time.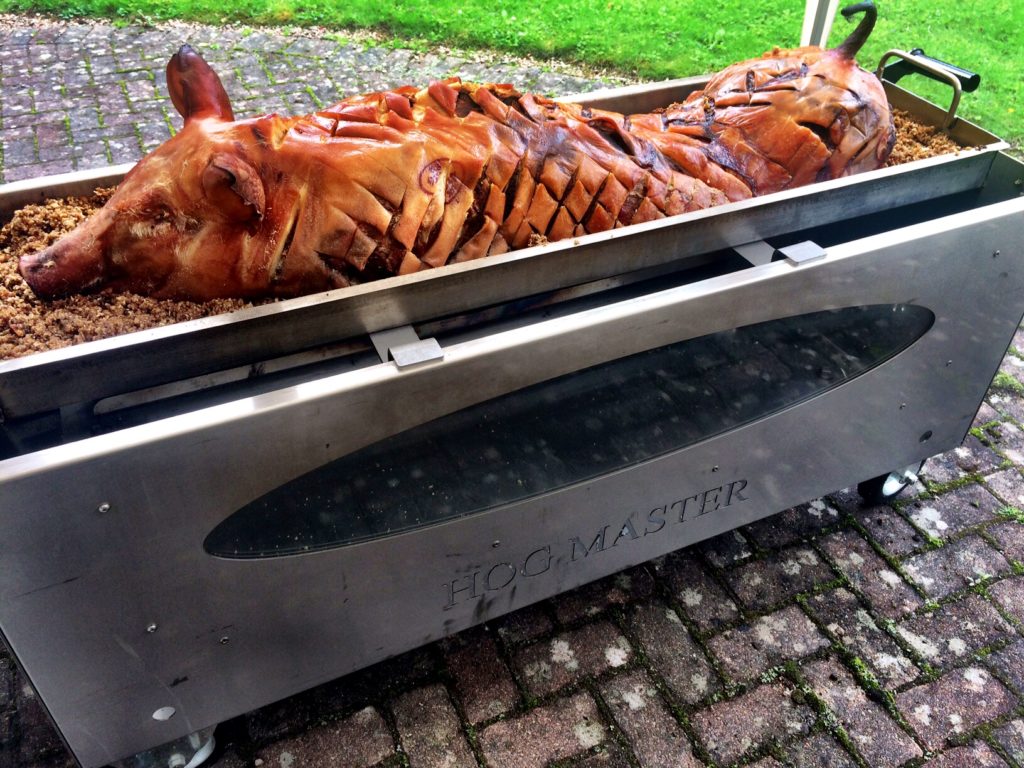 After hearing this, Jim immediately booked in for a tour of our factory where all of the machines are built and designed. This is part of our policy to invite customers to view the machines before hiring or buying as we want to make sure that our clients are perfectly happy with the machine they choose and are confident in how to use it. Jim decided he wanted to go the whole hog and get a machine capable of roasting a large pig as he wanted to impress his family and friends. We recommended the Hogmaster- one of our oldest designs and most popular machines to date. It is no surprise that the Hogmaster attracts so many people, it is versatile and there are various attachments that can be added such as the BBQ attachment, and it is durable and reliable, so you can guarantee they will be cooking your hog to excellence every time. Another benefit is the ease at which the Hogmaster can be manoeuvred. One person can easily cater using this machine and thanks to the removable handles it is able to fit easily into the back of a car or van.
Jim was delighted with his choice and we let him know that he could call us or visit any time if he needed some advice or guidance or even recipe ideas- Hog Roast Redruth always want to be sure you have the best hog roast experience!