Not only do Hog Roast Penzance create bespoke menus and provide delicious catering for a wide array of events, but did you know that Hog Roast Penzance also manufactures and designs top quality hog roasting machines, that we sell or hire out to the general public and even other catering firms?!
Happy to take advantage of that fact was Claire, a local caterer herself who was looking for a way to attract new customers. Having seen the rise in popularity of hog roasting over the past few years she decided this was the way forward for her catering business and we here at Hog Roast Penzance simply could not agree more.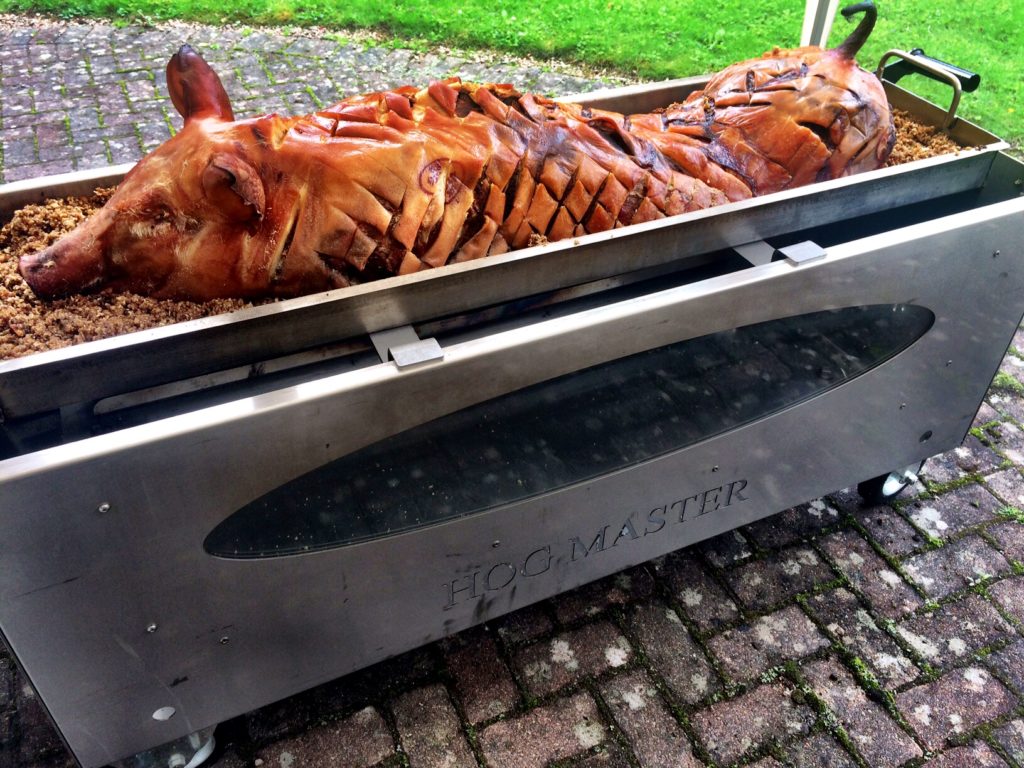 Whenever anyone enquires about our fantastic hog roast machines the first thing we do is invite them to visit our factory in the north west to get a feel for the various machines and help them to find one that will perfectly fit their needs. We have such a wide range of machines that can caterer for huge events or small private functions and most of them come with a variety of different attachments that mean you can create a hog roast for any and all occasions!
After hearing how Claire wanted to have a versatile machine capable for large numbers of guests and with the possibility of adding attachments, we recommended one of our most durable and efficient machines- the Hogmaster. The Hogmaster is truly a staple in the professional hog roasters toolkits due to its capacity and the fact that it is so reliable on creating a perfect roast every time. Claire agreed that the Hogmaster would fit in well to her catering business and decided to purchase one there and then!
Before leaving we advised Claire on the best method to prepare your hog which simply involves loading it onto the machine, carefully scoring the skin and adding salt and then the machine does all the rest!
Good luck on your hog roasting endeavours, Claire, we are sure you will love it!