Hog Roast Horley would not be where we are today if not for our range of exceptional catering machines and engineers. Operating out of a factory in the north west of England we fully design, build and repair each and every one of our machines by hand to ensure that we can supply nothing but the best machines and therefore the best quality catering on the market.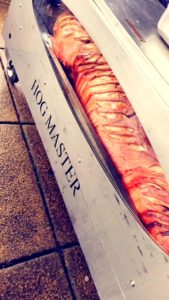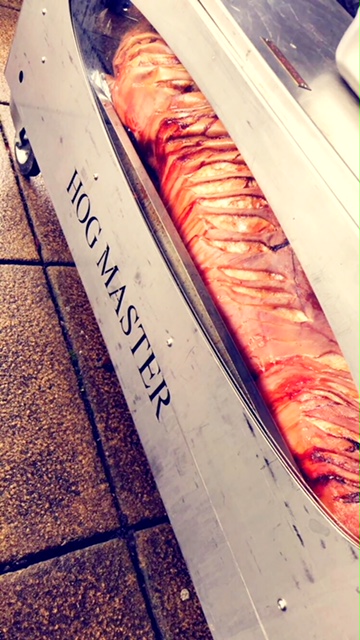 Part of our business is also to hire out these hand-crafted machines to members of the public so that as many people as possible get to experience the joy of cooking a hog roast from scratch for friends and family. This week we received an enquiry from Samuel who wanted to try out one of our machines before hiring to make sure he was comfortable using the machines and also to help him decide which one to go for. We have a large range of Hog Roast Horley machines on our website from the magnificent Platinum to the petite but mighty Hogmaster Pro but seeing them in person puts into perspective how you might be able to cater with them.
Samuel was invited to visit our showroom where he could get a hands-on experience of each of our different machines as well as having experts on hand to answer any queries. These people are the same engineers who build the machines so there is really nothing they don't know about hog roasting!
Having tried out a few Samuel asked for a demo of the Hogmaster Pro having admired the smaller size yet large capacity. We showed him how to use all the controls and explained that really hog roasting is super simple and easy once you get the hang of it. It's safe to say Samuel was impressed and put in an order to hire our Hog Roast Horley Hogmaster Pro the very next week!