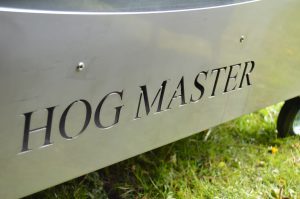 I was asked to cater for my daughter's wedding last year in the cool month of November. I had done several buffets for small events such as my wife's 40th birthday and our children's parties when they were younger, I never disappointed with my egg and ham sandwiches, pasta selections and a few cold pies. However, I knew I needed some assistance when it came to my daughter's special day. This is when I decided to contact Hog roasting machines in my area. I was apprehensive as I had never used a large roasting machine before and I had some high expectations from my daughter and son in law to be.
After ten minutes on the phone with one of the hog roasting team, I was much more confident about hiring one. The lady I spoke to offered a delivery and collection service and this even came with a hog ready to roast. I knew this would be the perfect option to warm everyone up on a cold winters wedding. I explained over the phone that the event was being held in a large hotel hall in Birmingham. The team soon offered me a date and time to deliver.
When the day arrived for me to cater for the event, two of the hog roast team came to the chosen venue early and helped me set up. They carried in a large, shining Hog Master, this was one incredible machine. They explained that I could roast different meats at the same time, creating variety in what I could serve. I chose chicken and lamb. One of the men even offered to stay whilst I began cooking. A few hours into the day and the whole room was filled with gorgeous authentic smells of my very own hog. My daughter and her guests were so impressed. I was delighted. With the help from the team at hog roast machines, I managed to cater for an entire wedding list all using my very own professional Hog master. This machine was truly a masterpiece.