Are you planning to splash the cash on a brand new barbeque device this summer? Well, before you do, we'd first like the chance to introduce you to our machines here at Hog Roast Ayr – because as tasty as BBQ's are, we don't think you should be limited to them alone.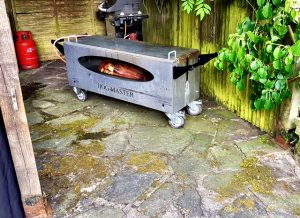 With hog roasts rising in popularity, wouldn't it be great if you could wow your family with a sumptuous spit-roasted pig with all the bells and whistles? Our machines are designed to produce exceptional results over and over again, and the best part is that they can be used by anyone. So, even if you're not the next Gordon Ramsay, you'll still be guaranteed to have success with our equipment. Even better still, the same machine used to produce our beautifully cooked pigs can also be used to whip up BBQ's, quality side dishes and much, much more! With a full range of tools and add on accessories for each machine, Hog Roast Ayr can provide you with a completely custom set-up that will be perfect for your needs.
Of course, we also understand that purchasing a hog roast machine is sure to be a large financial commitment for many people, so we recommend dipping your toe in the water first of all by renting one out for the day. If you love it (and we expect you will), we can then begin discussing our payment plans, which makes our machines affordable for people with all budget levels.
Furthermore, Hog Roast Ayr can also offer approved used machines. These are hog roasting devices that have previously seen action but have been retired from service due to upgrades becoming available or our staff outgrowing them, etc. They are of course tested to ensure they are in full working order before going up for sale, and many of them have only been used a handful of times, so they are effectively brand new. The difference is, you can purchase one of these for less than half the price of our straight-out-the-factory models.
Hog Roast Ayr has a machine for everyone, so keep your eyes peeled for upcoming deals on our website and Facebook page!